Club meetings will take place at:
The Church Hall, Randburg Methodist Church,127 Bram Fisher Drive,Ferndale,Randburg,Gauteng
on the 1st Thursday of every month.  The meeting will start at 19:00 for 19:30.
The committee will publish the schedule for the year well in advance on this website.  The published schedule might differ slightly form the above rule to accommodate public holidays, school terms and other important events.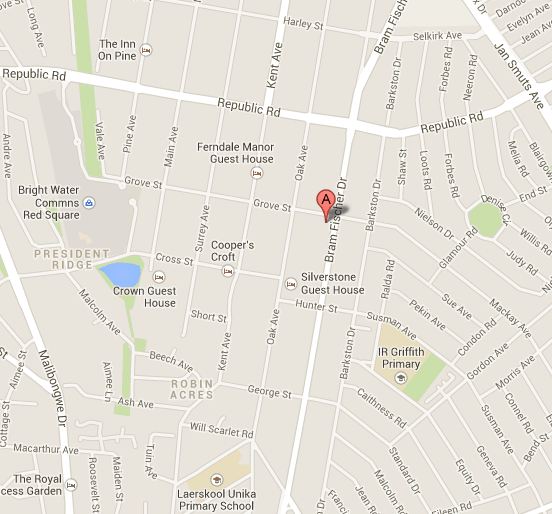 GPS Coordinates:
S 26° 06.201" E 28° 00.099"
or
S 26° 06" 12' E 28° 00" 05"
Last Updated on Thursday, 03 October 2013 05:33